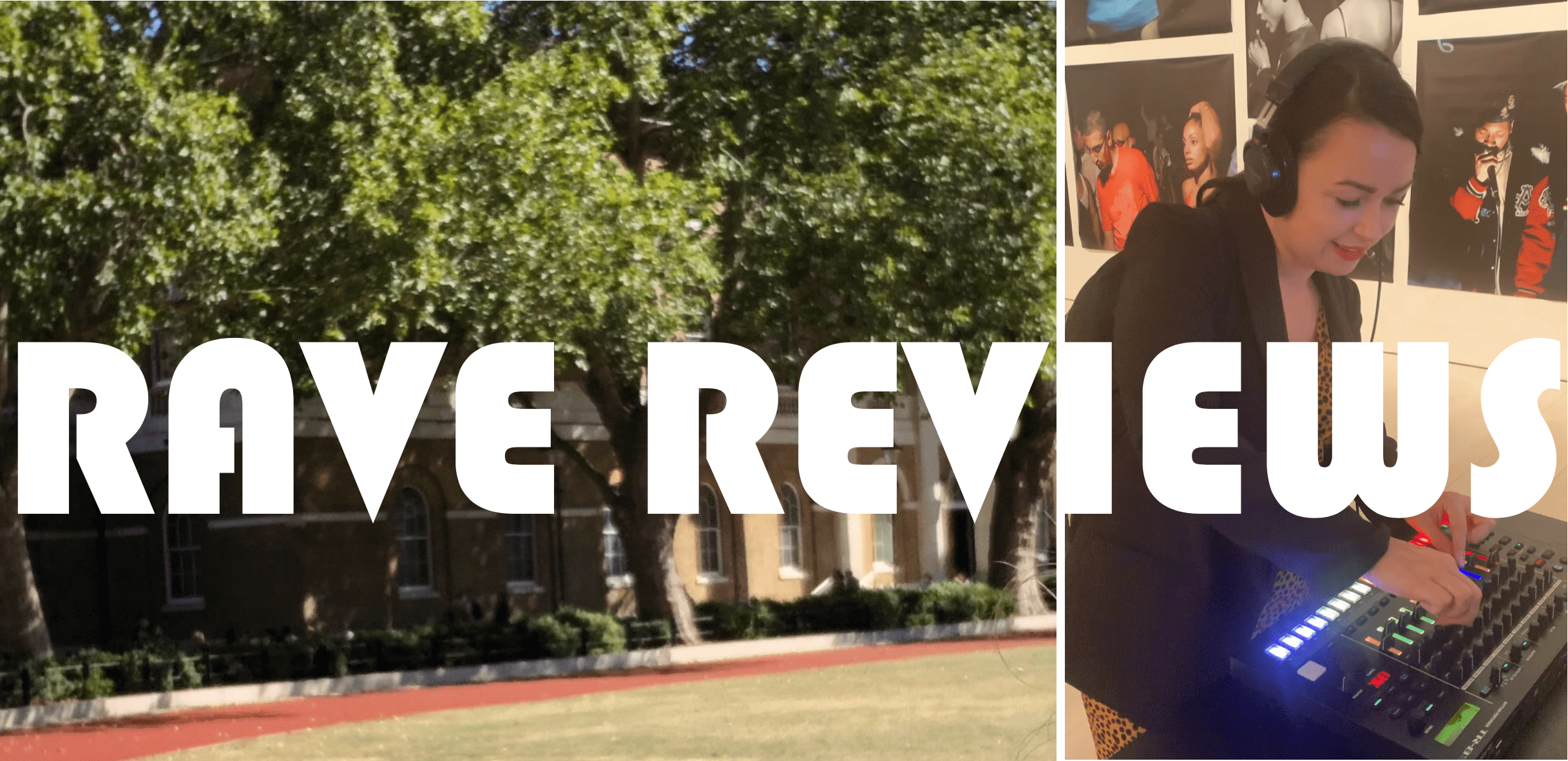 Last week, Bethany and I took the opportunity to head to Chelsea to visit the world-famous Saatchi Gallery. Why? We were looking for inspiration to write our first blog. And what better place to start.
If you know anything about art (I don't know much), you'll know that it can be any shape, any size, any sound, any smell and any medium. Great art should either take you back to a time you had forgotten, or transport you magically into the future, making you think about what's to come, for you and for us all.
The show we were going to see, Sweet Harmony, is all about music. Acid House specifically, charting its evolution from its beginnings in the late 80's and early 90's. If you have no idea about this, it was a vast movement back in the day, and although neither of us were around when it started (I was a very small child, and Beth a mere glint in her parents eyes), is has very much influenced our taste in music today.
As you arrive at the gallery you can feel the base kicking in – before you even enter the building. Taking me back to a time I had forgotten. Going in, the first room made me grin from ear to ear. Pitch black, great tunes and a neon petrol station at its heart. Ahh well if you know you know and if you don't, you don't, I suppose, but just in case I will fill you in.
In the days before the internet and social media, a series of calls to a party line led to different locations before the final location was revealed. Often these waypoints were motorway services, which served as gathering points – and became parties in their own right. From a personal perspective these were very fun times, one of my very first clubbing experiences was a lot like this albeit several years later.
The show touched on the naive beginnings of house, the slow commercialisation, the development of the superclubs and the journeys that individuals took throughout their involvement – stories that sometimes covered a decade or more – and the constant battle with the authorities to clamp down on fun.
The show was full of great shots representing these different moments in time, but all along focusing on people. Showing how fashion changes and how the movement even helped shaped politics.
Very nostalgic. Goose bumps galore. And a soundtrack to take you way back with a live DJ if you were up for a bit of a stomp
Before this leads into a full on review, because it's not, it's a blog, so there should be a point to all this [yes, there really should, ed.]. 'Sweet Harmony' was nostalgic but also made us really think about the future. What will be the next big movement? Does the rave culture in some form still exist now? And how as a community can make a movement that changes the industry forever? What will turn recruitment marketing on its head and change the way we do things forever?
At Tonic we are not definitely not sitting back and chillaxing, we try new things every day, experimenting and innovating to make sure we stay current. Using all sorts of content for inspiration. That's how we make wonderful work that works.
To leave you with some thoughts, and some questions:
If you could go back in time to any era when would it be, and why?
How do you see the industry changing?
Where are you getting your inspiration from?
Jade and Beth – September '19