Our content team kicked off this year with a global photo and video shoot 'tour' for Hilti, creating authentic and impactful content - live now!
It's been a little while since the Tonic team has been on 'tour' leading international photo and video shoots. Back in 2019, this was a fairly common occurrence but, as with everything else, the pandemic put this on hold. We adapted, of course, introducing virtual direction for shoots around the world, doing more UGC and experimenting with animation and different ways to tell stories.
But now in-person photo and video content production is back with a bang. At the end of January, our content team started off a five-location 'tour' for one of our favourite clients, Hilti, to create truly global video and photo content that captures their EVP story for their new careers website.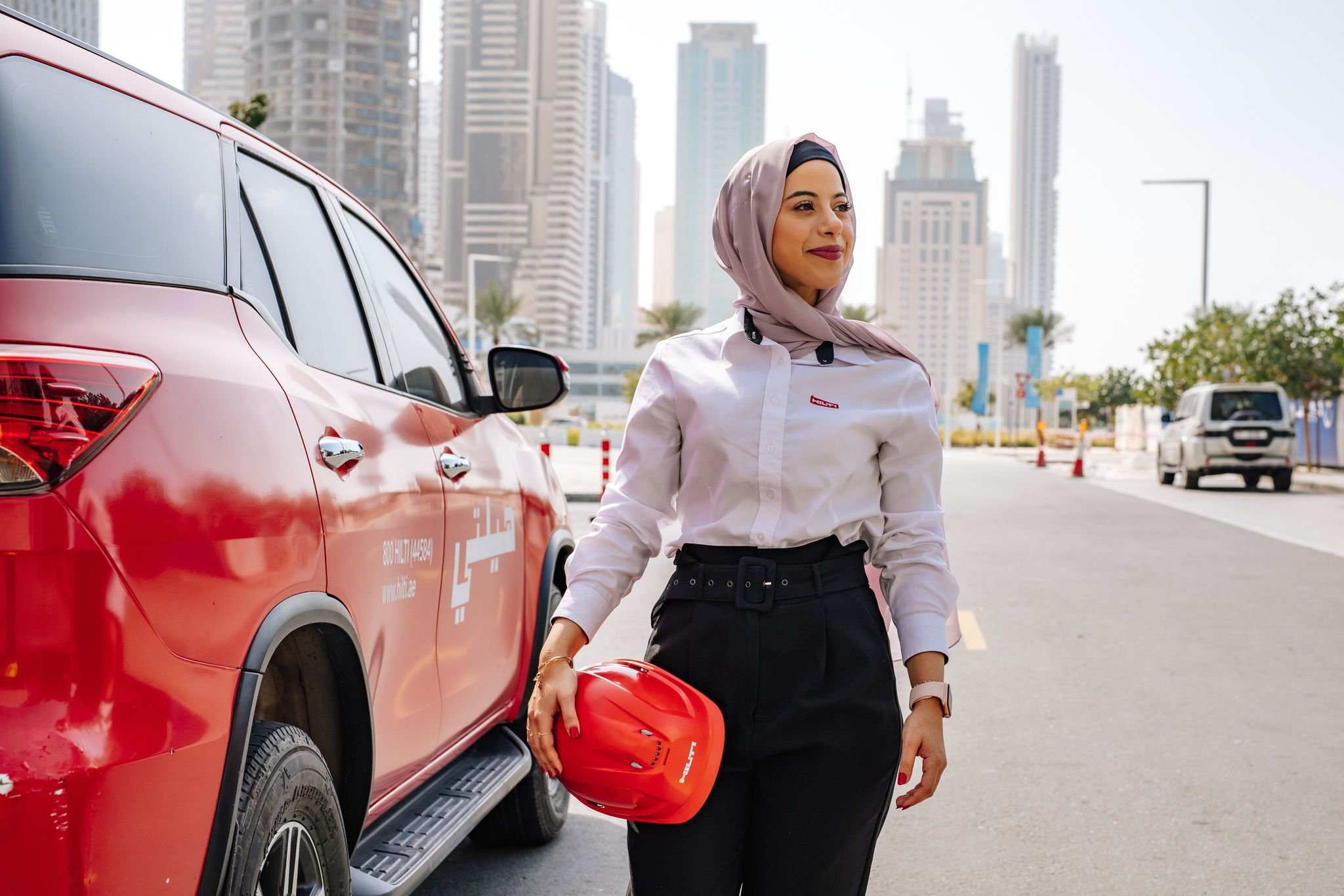 Hilti has an amazing international footprint and an enviable culture with belonging at its core that can be felt in all its locations. As they cohesively bring together diverse minds from over 56 countries, we knew we couldn't tell the story of what it's like to work for them from only one location. We needed to give local flavour as much as possible. And so a shoot across Europe, North America and the Middle East was planned to create videos showing their culture, commitment to sustainability, diversity and inclusion as well as a number of key business hiring areas. These professionally shot videos will be reinforced by Employee Generated Content individual stories and complemented by carefully crafted copy and beautiful photos.
CULTURE VIDEO
We started off at their France HQ in Paris. Beautiful sunshine allowed us to take advantage of amazing rooftop spaces at the Hilti office with views for days. The office has unique spaces including an HQ cafe, pool tables, and arcade games which gave us the perfect backdrops to tell their people's stories.
From Paris, we went to Manchester, to add the British feel. This included featuring their newly opened office in all its glory.
Next was a completely different backdrop in Dubai. Hilti's META HQ, Dubai allowed us to showcase the diverse mix of employees from across the Middle East and Africa, as well as those who relocated from around the world. A highlight in Dubai was filming a nearly complete Hilti customer site, a beautiful 30-floor building overlooking the marina and witnessing the views.
Following Dubai we went to the Hilti global HQ in Liechtenstein, showing the heart of their business. Before heading to the US to feature the Plano and Tulsa offices.
As well as the offices we captured people out and about in the local areas, and in the studio for the diversity and inclusion focused video. Ensuring the right shots were selected and planned for every editing eventuality.
In every location, we captured stories of people across different business areas (Sales, Corporate, Digital, Marketing, R&D, Operations) and different key themes (Diversity & Inclusion, Sustainability and Culture). Each video was treated differently, given its own unique concept, script or questioning cues and look and feel.
SALES VIDEO
Logistically, I'm sure you can imagine, planning a shoot of this scale as covid measures kept changing required considerable tenacity.
Hilti had to stick to this vision even when the covid news was gloom and doom. Together we had to juggle local rules in each country with patience, balancing safety with an opportunity every step of the way. We had an ever-changing project plan: inevitably, we had to change plans as some of our crew experienced positive tests. The travel planning and PCR bookings alone would give anyone a headache.
At the conclusion of the project, all this work came to fruition with the global website going live with nine videos, pulling shots from across locations, which have subtitles in fifteen languages giving a grand total of 135 video files. As well as photos from every location that reveal personalities and the spirit of the people working at Hilti.
DIVERSITY & INCLUSION VIDEO
Seeing these stories gives its own reward. For me, no matter where I went in the world when I met Hilti's people I felt the same sense of belonging, commitment to building a better future and alignment with their EVP, values and strategic business direction. When unique voices and personal perspectives blend with a clear global vision something special happens that pulls you in.
See the photos and videos live here on Hilti's new careers website. And let me know what you think!