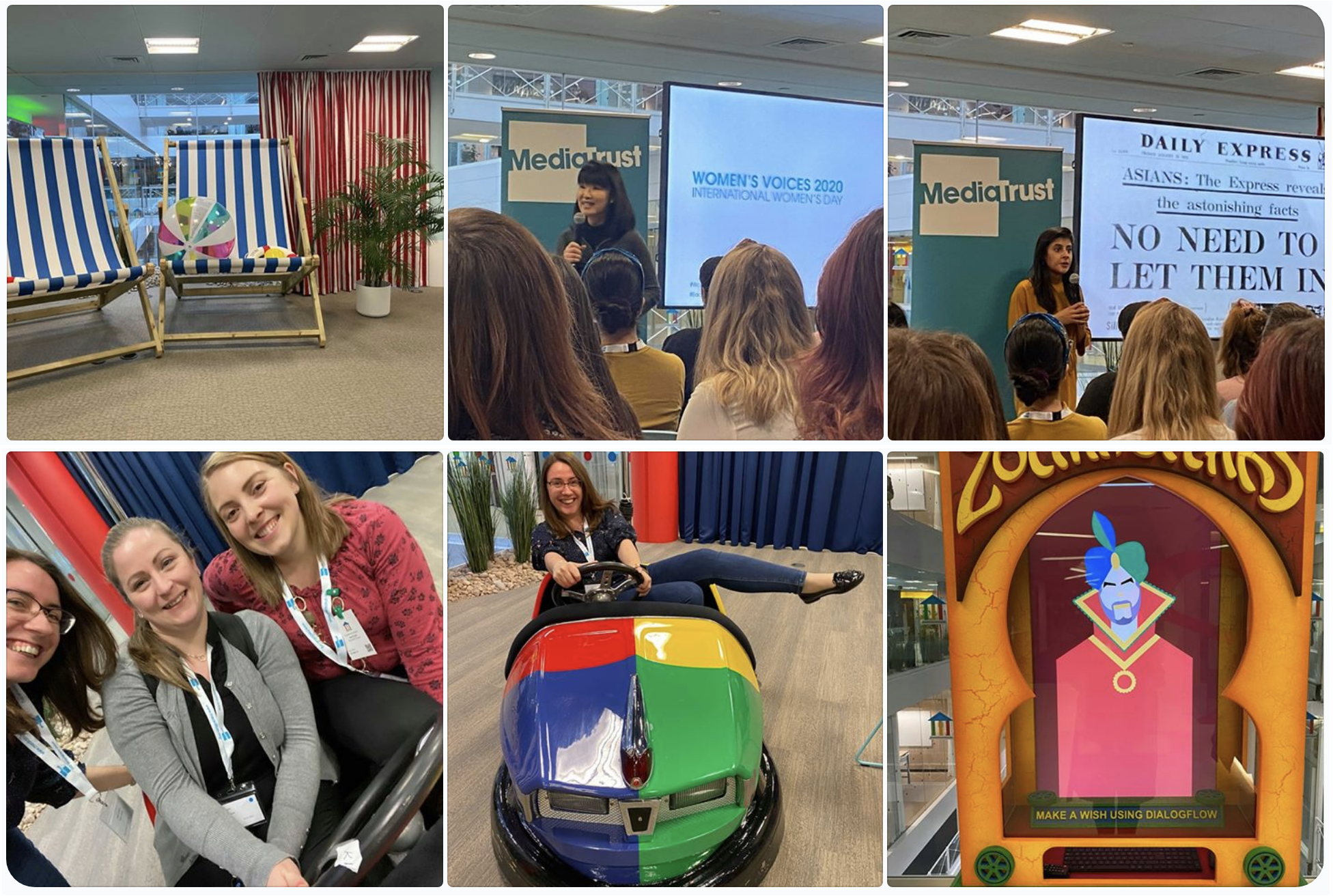 This International Women's Day I felt privileged to take some time to volunteer at Media Trust's Women's Voices 2020 event, and be able to do something that could have real impact. Media Trust brought together c150 media and creative professionals with c30 women-focused charities to collaborate on some of the charities' biggest marketing and comms challenges.
Considering my Olympic Games editorial experience, it makes sense I was partnered with Women in Sport to look at the next step for their Reframing Sport for Teenage Girls research. I won't give the game away, but must say I had a great time brainstorming together with a mixed group of professionals from media-buying agencies to consumer brand agencies to come up with some truly interesting creative ideas.
I personally think events like this are so important. Of course, for the charities such help can be really valuable. Most charities are trying to do important work in a tough environment, with seemingly ever-growing competition for funding and attention alongside ever-reducing teams and time. The opportunity to collaborate with a range of professionals to get inspiration from outside of their sectors seemed to be useful to them.
At the same time, as a volunteer I got an awful lot from the day. Stepping away from your normal client sectors and challenges to tackle something completely different is really refreshing. For me, a return to the world of sport was also fun, even though the issues presented were those I hadn't necessarily tackled before. Equally interesting was the opportunity to see how other professionals approached and broke down challenges - there's always so much to learn from each other.
Of course, we also had fun exploring the Google Academy office space with its summer vibe - from giant ice cream to dodgems it was certainly a fun space for creative thought!
A key highlight of the day was listening to the keynote speech by Kajal Odedra, Executive Director of Change.org. One thing stuck with me. She said: "While the most campaigns (on Change.org) are started by men, the most campaign wins come from women under 35 - I can't wait to see what this generation of women do next."
Today, seeing this many women and male allies come together to help women-focused charities I certainly see what she means.