After a week of deliberation, Twitter officially accepted Elon Musk's offer to buy the platform for a whopping $44 billion on Monday 25th of April. And, in true Twitter style, users of the platform were quick to share their thoughts.
Monday night brought the bombshell news that Elon Musk's $44 billion offer to buy Twitter (a platform known for a general dislike of Musk within its user base) had been accepted. The founder and CEO of SpaceX, Tesla and PayPal can now add the 'Blue Tick' platform to his ever-growing list of companies.
The Social team at Tonic love to witness these things unfold, knowing fully well that the creativity and satire of the population brings a comedic element to breaking news. And, as always, people took to the soon-to-be privatised platform to share their thoughts. So, we've gathered some of our favourite tweets that got us giggling – starting with the purchase itself: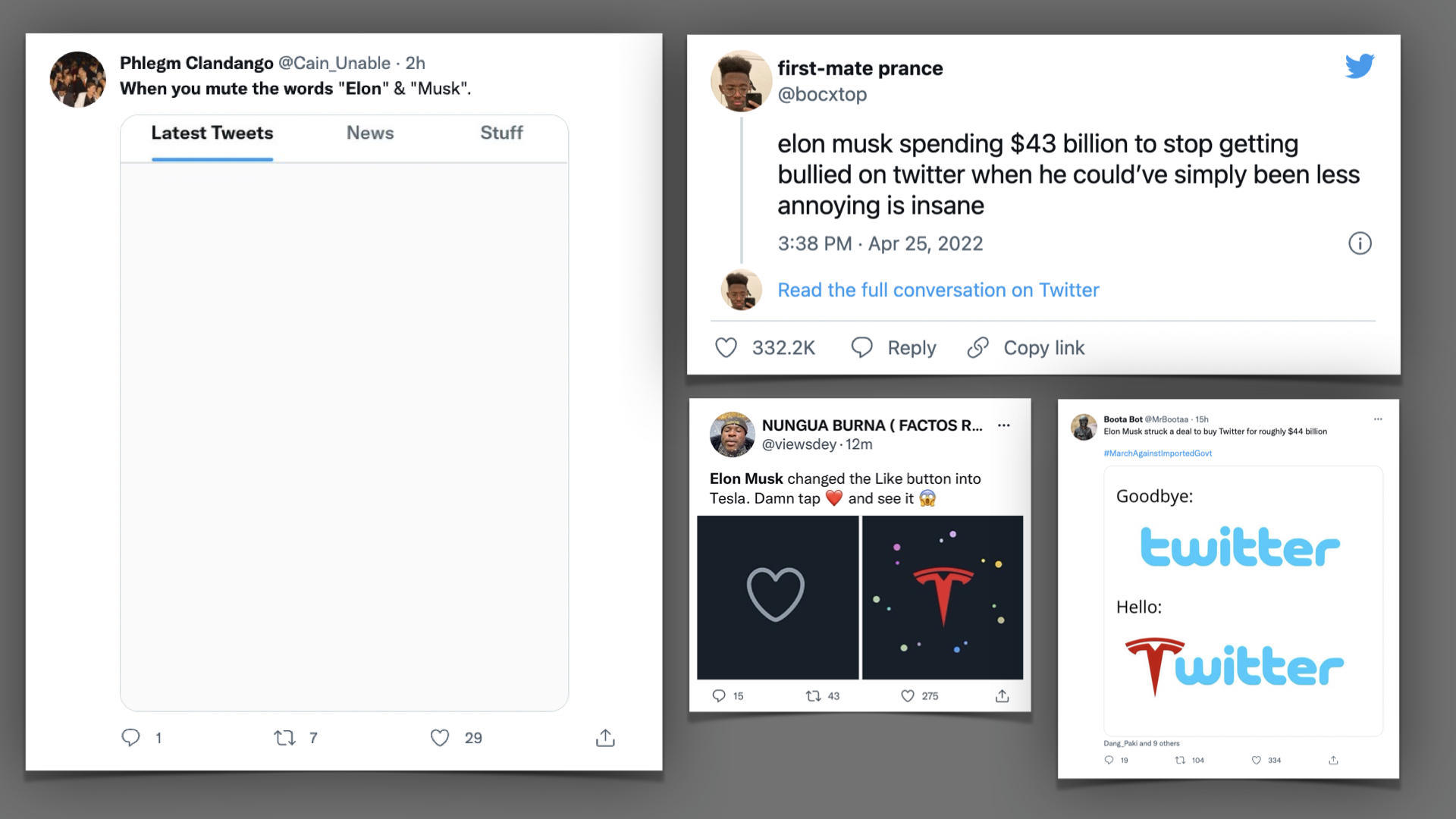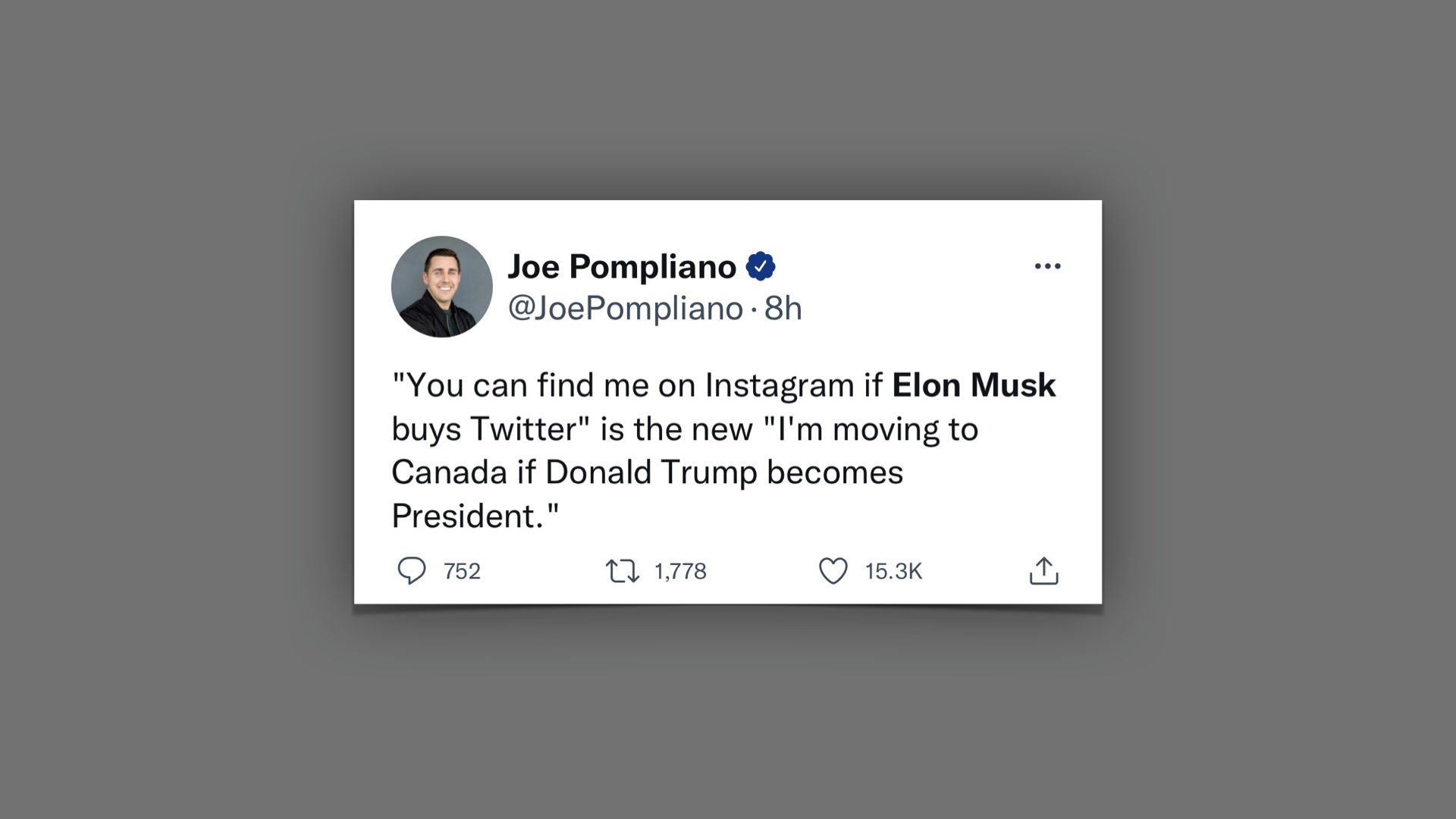 With the topic trending all over social media, there's also space here for brand teams to jump in and put their own spin on these tweets. Engaging with hot-off-the-press news not only boosts SEO via trending topics but also shows that a company is relevant and culturally savvy. Reactive posts offer opportunities to go viral and add variety to the mix of promotional content brand accounts and their audiences are accustomed to. Here are a few of the best reactive brand tweets we've spotted: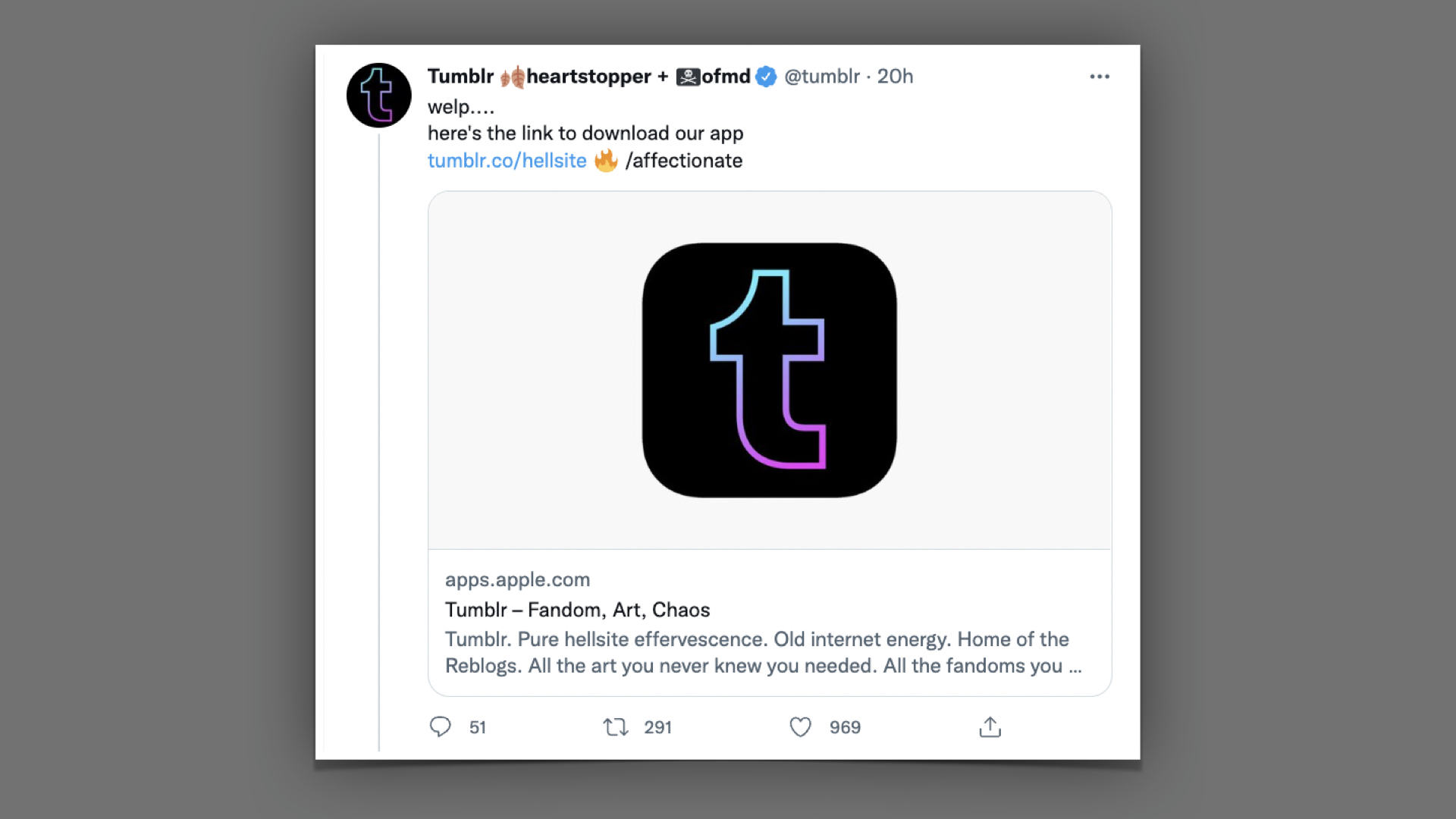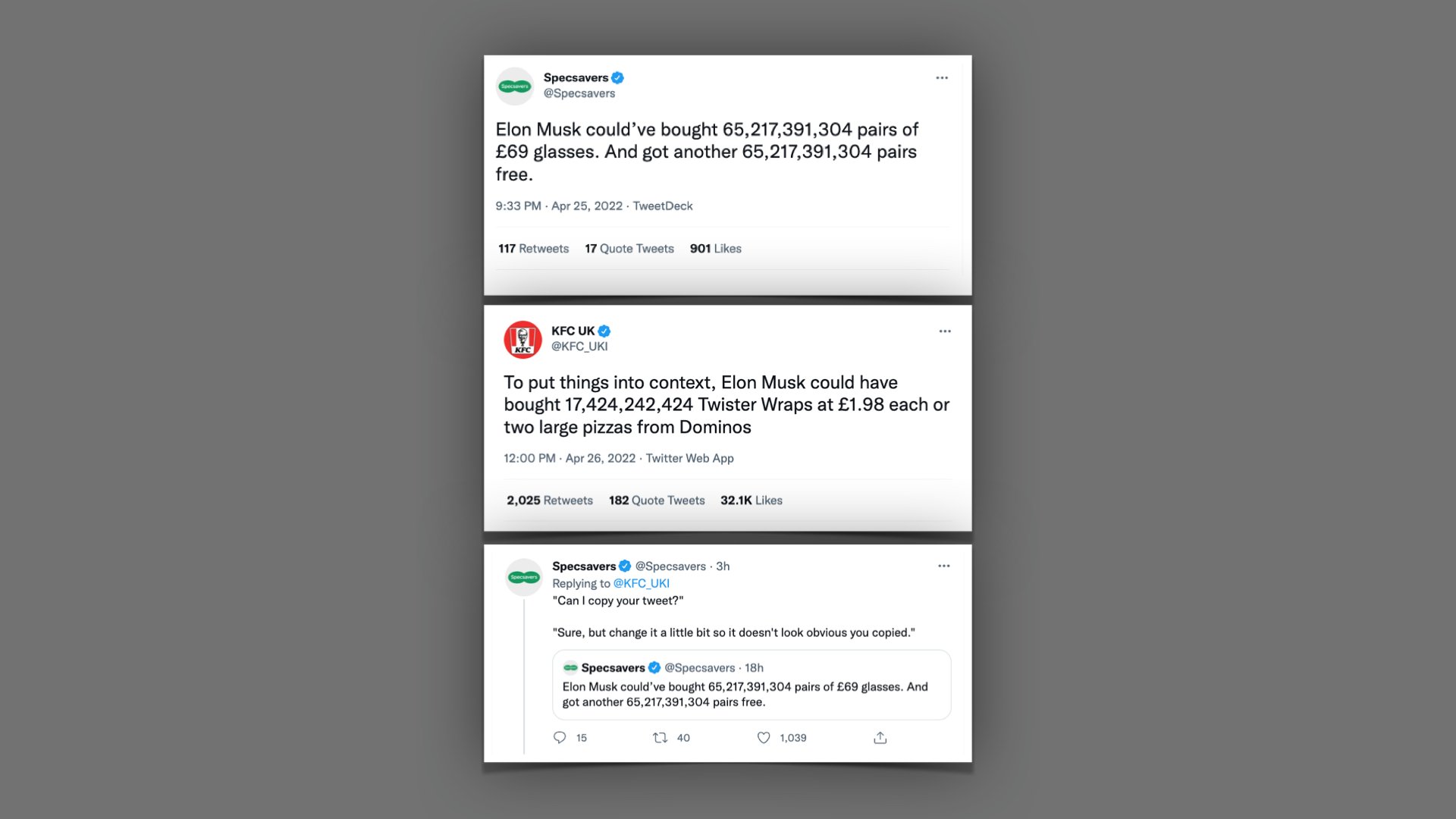 Yet despite the jokes, there is a more serious undertone that privatisation brings about freedom of speech and censorship. Many are worried misinformation will return to the platform, as well as hateful harassment of users if previously banned accounts return.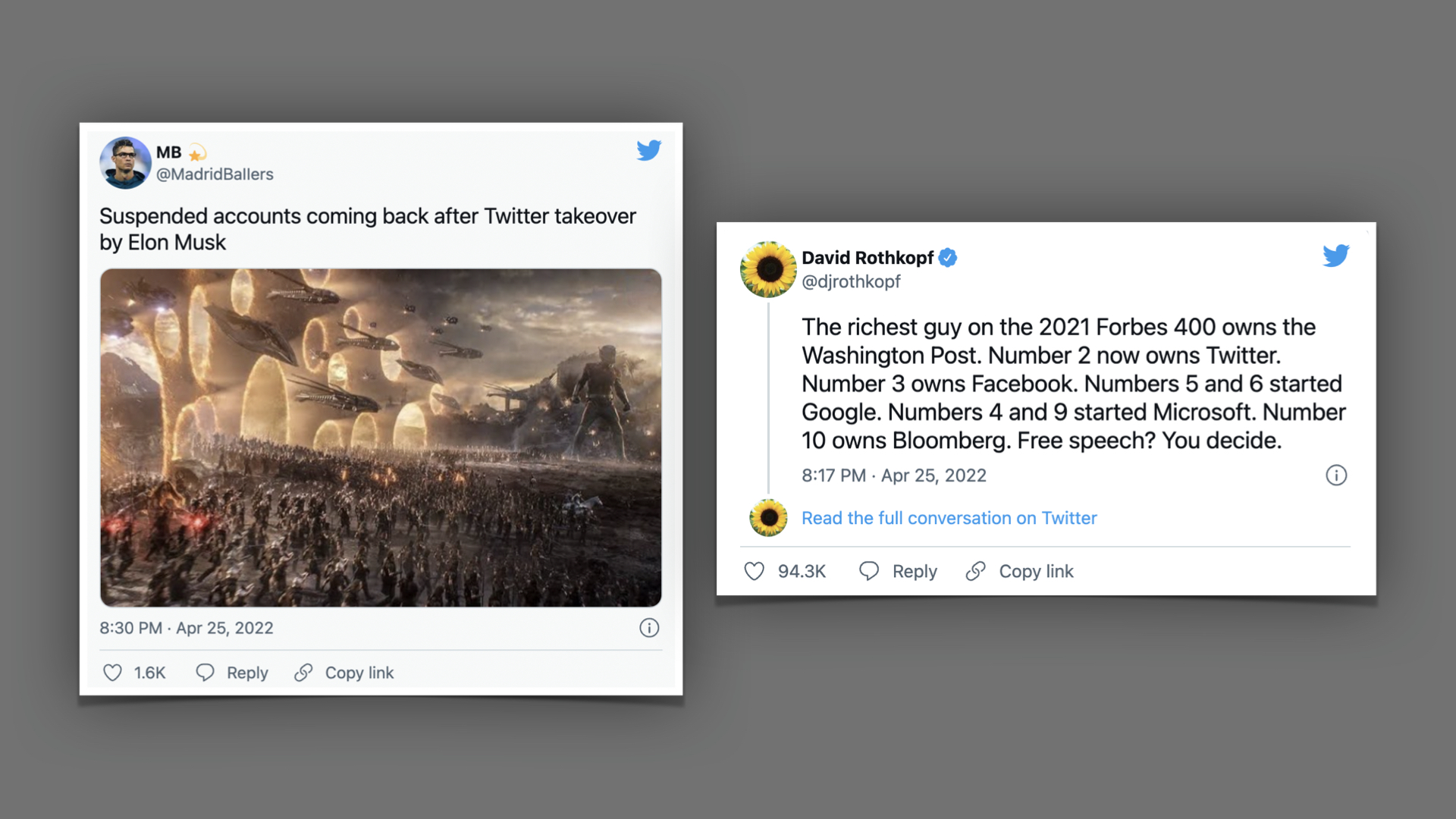 In between the tweets wavering from comedic to concern - one has stood out to hit the bullseye. And that's Elon Musk's own tweet.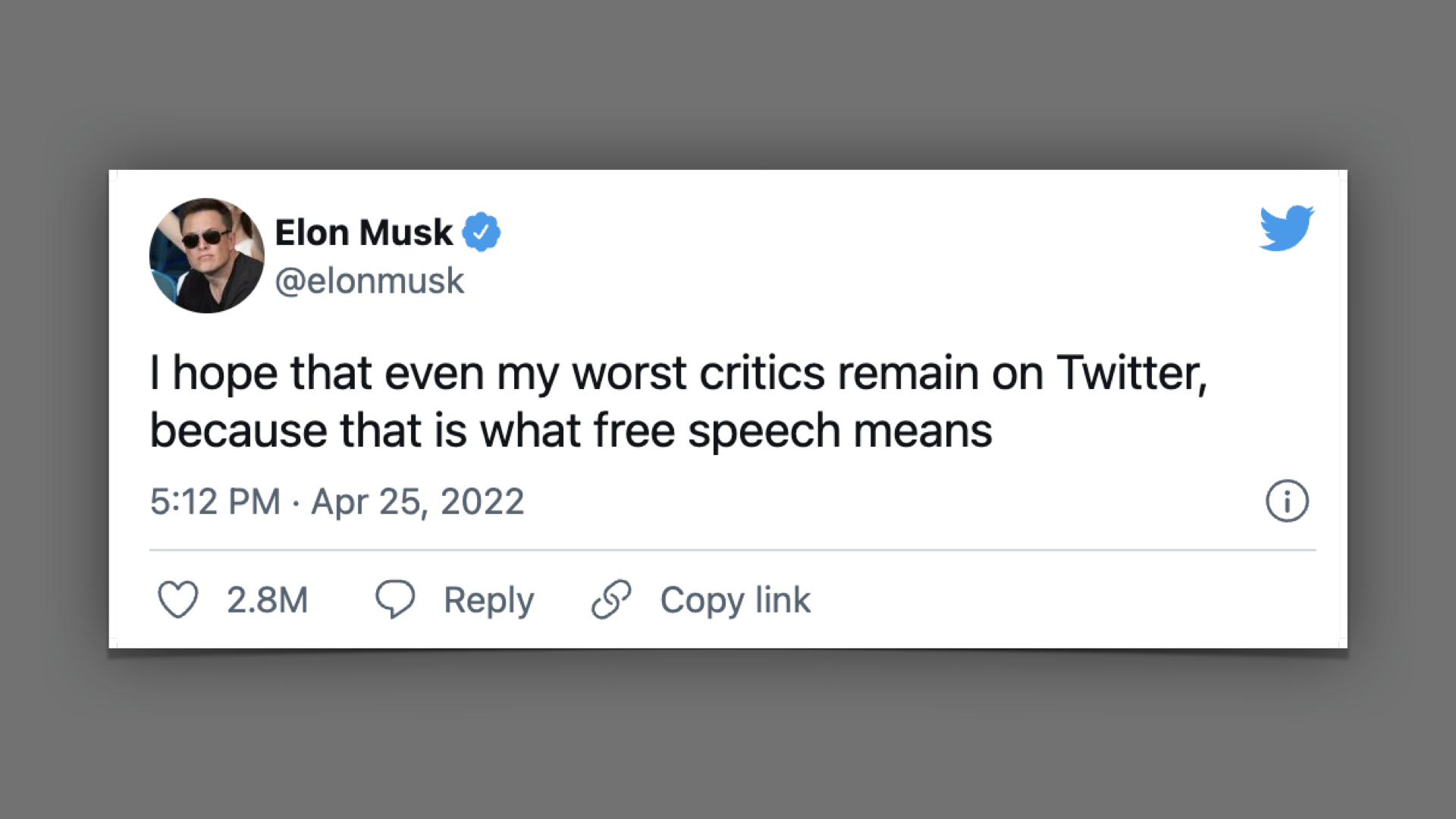 The line between criticism and hateful speech more often than not gets blurred on social media, and people justify it with their right to freedom of speech. But what people fail to realize is that freedom of speech doesn't equate to online harassment and bullying. With the right to free speech comes the responsibility to use it respectfully. I just wonder if the new owner of Twitter understands that…